POLITICAL TEXT

MARKETING

Text messaging will be a powerful tool in the next campaign. Treating texts as an afterthought will cede advantage to your opponent.
WHY SENDSATIONAL?
• We handle everything: You have 101 things to do each day, creating and making sure a high quality text message goes out correctly and at the right time should not be one of them. We operate our own proprietary software and stay in touch with you - so there are no surprises!
• Engaging Creative: On message, original moving art customized for the text platforms.
• Proprietary Smart Technology: We can segment and customize the messaging to appeal to different audiences and send variable data, such as recipients by group or even by individual voters based on things such as region, polling stations, background etc. Smart links that measure response & take you to important information and sign up and donation pages. We are continually pushing the envelope on what can be done with the platform.
• Metrics: See and measure who is responding to or clicking on your messages
• Conversations: Use our proprietary technology to converse with potential supporters.
• All inclusive: Art, segmenting, web services, custom landing pages at no extra charge.
• Rapid Response: Don't feel bad about contacting us at 8pm on a Saturday night - things have to get done and out now!
• Actionable intelligence: We can be trusted to make mature executive background decisions when the campaign is on the line and time is of the essence. We are not afraid to make suggestions & improve on your messaging - while always keeping you in the loop and obtaining your consent!
• Expect the unexpected: You can't afford to have a "glitch" on election eve when everything is on the line. We monitor continuously and have redundant pipelines, servers, and data silos. Our engineers are our engineers! - on the job 24/7.
VOTER TURNOUT
CANDIDATE AWARENESS
VOTER REGISTRATION
ABSENTEE & DEADLINE ALERTS
FUNDRAISING EVENTS
ISSUE TESTING & SURVEYS
DONOR TEXTS
RECURRING DONATIONS
CUSTOM FORM LINKS
FOLLOW UP AND REMINDER TEXTS
METRICS & CLICK THRU RATES
POST BLAST AND 2-WAY SMS
OUR RECENT TEXT CAMPAIGNS
TOM SUOZZI
Join Congressman Tom Suozzi, Democrat Candidate for Governor, for coffee tomorrow Saturday, March 19th at 9am.
USA DINER
243-03 Merrick Blvd,
Rosedale, NY
Paid for by: Suozzi for NY, reply STOP to optout.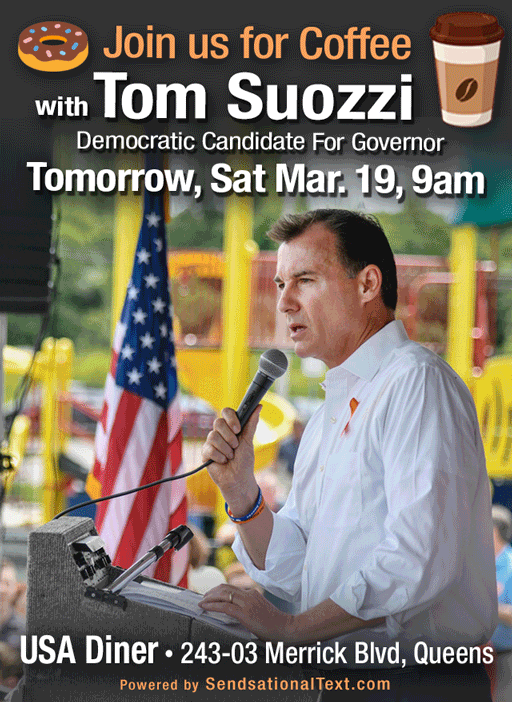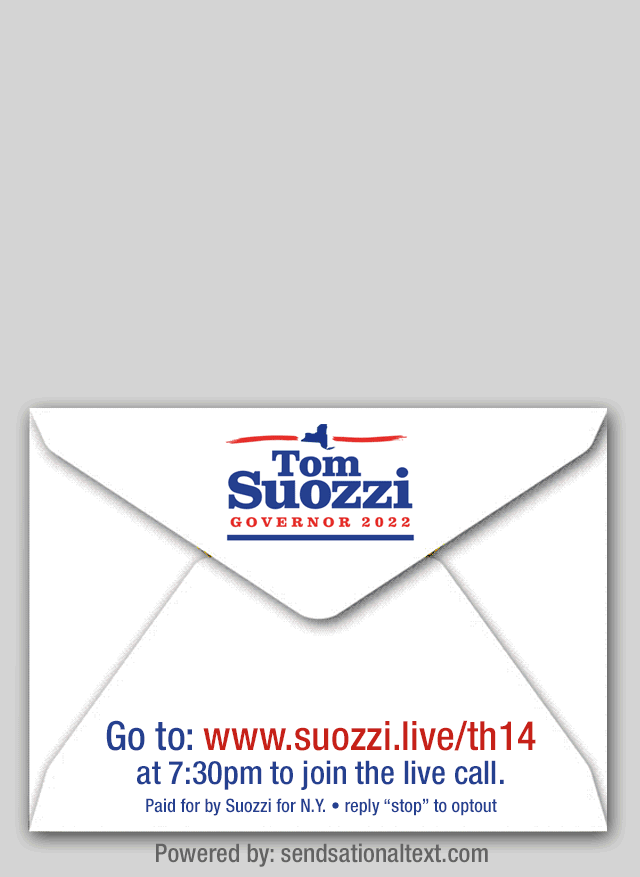 TOM SUOZZI
Join Congressman Tom Suozzi, Democrat for Governor for a live Tele-Town Hall for residents in your community. Tonight at 7:30pm
Tap here at 7:30pm:
www.suozzi.live/th14
to join the live call.
Paid for by: Suozzi for NY, reply STOP to optout.
JIM GENNARO
Re-Elect Democrat Jim Gennaro to the City Council today. Polls open until 9:00PM
Your polling site is:
ABC Highschool
41-02 19th Ave
Queens, NY 11105
Reply STOP to optout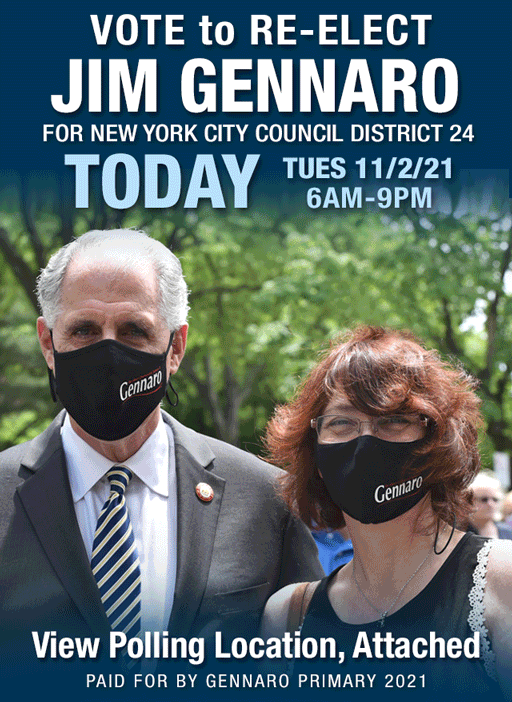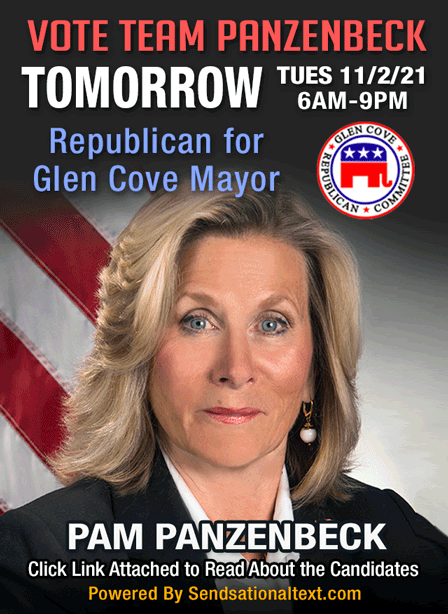 PANZENBECK
VOTE TEAM PANZENBECK
Tomorrow, 6am-9pm
Republicans for Mayor & City Council of Glen Cove
• Pam Panzenbeck
• Barbara Peebles
• Jack Mancusi
• James Greenberg
• Joseph Capobianco
• Kevin Maccarone
• Roni-Sue Jenkins
Tap here to read about our candidates: txtc.cc/tprc
Reply STOP to optout.
JOSH LAFAZAN
Election Day is Today Vote Josh Lafazan for County Legislator Polls are open from 6am-9pm
Your polling site is:
Bayville Fire House
258 Bayville Ave
Bayville, NY 11709
Reply STOP to optout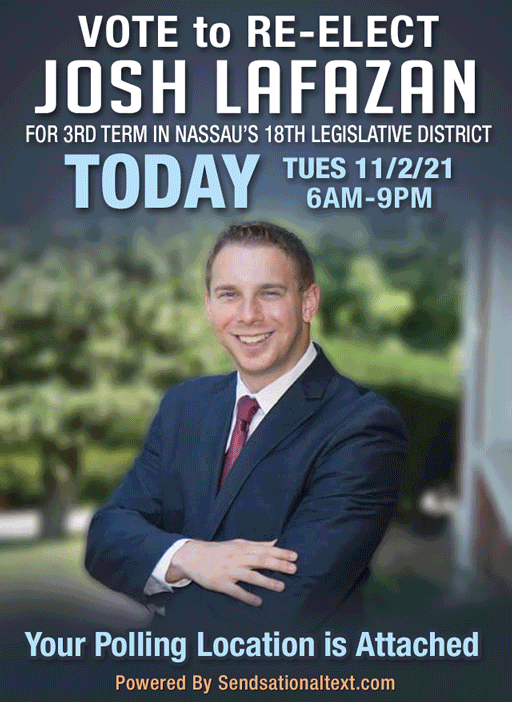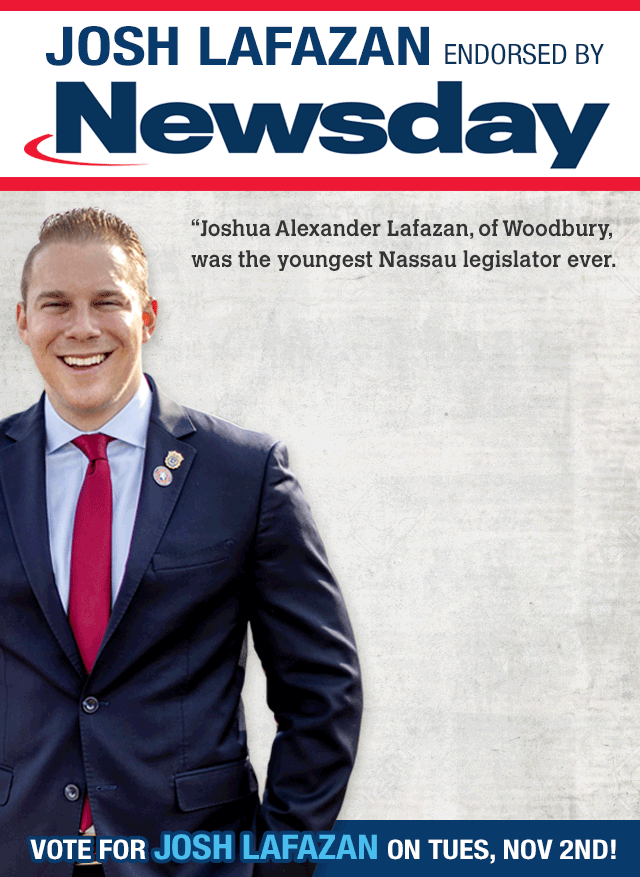 JOSH LAFAZAN
ENDORSEMENT ALERT
Newsday endorses Josh Lafazan for Re-election as County Legislator
To view 20 more Lafazan Endorsements: tap here: https://txtc.cc/hr5
Reply STOP to optout.